200 # Solvent Oil
Chinese name
200 # 溶剂油
Nickname
Tiana | Rosin water | Mineral spirits
Forigen name
200# Paint solvent
Boiling Point
20 ~ 160 ℃
Flash point
- 2 ℃
Usage:
200# solvent oil mainly used as solvent and thinner in paint industry because of its excellent solubility property. Product free of tetraethyl aluminum, low sulfur content.
Typical Specifications: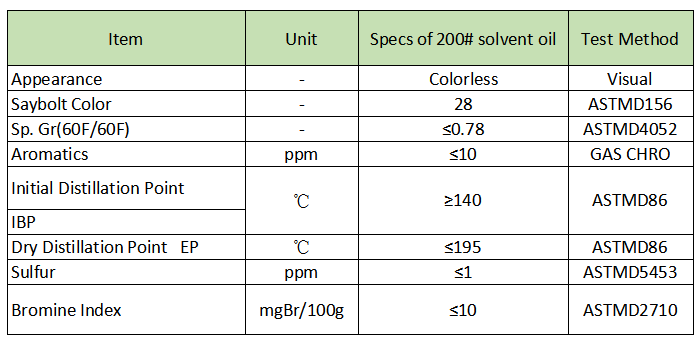 Attention:
This product is highly volatile, flammable and explosive. High solubility in oil and fat. Good stability, colorless, transparent liquid, can be stable in long-term storage.