80% N-hexane
Nickname
Dipropyl hexane
Purity
≥80%
Chemical Formula
C6H14
RTECS
MN9275000
CAS
110-54-3
Usage:
Normal-hexane commonly is utilized as solvent,chemical reagent,paint thinner,medium of polyreaction.
It can be used in glue industry for adhesive of leather or shoes, and for cleaning agents in electronic component industries; Other usage including in leaching crude oil in food manufacturing, recovering propylene solvent in plastic industry, being extracting agent in chemical test (eg: Phosgene test), and floral solvent extraction in daily chemicals manufacturing industry.
Typical Specifications: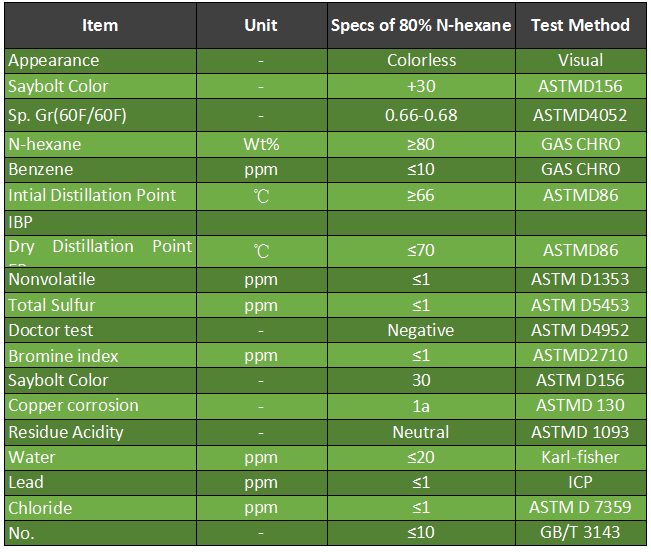 Attention:
If misused,may probably result in occupational poisoning.